Certified Crop Advisors™ (CCAs) are experts in agronomy and provide honest, well thought out advice to farmers. At 680+ members in Ontario and counting, we are a strong voice in support of Ontario farmers. Ask us today how we can help you.
Who are Certified Crop Advisors?
Several hundred men and women across Ontario serve farmers as crop advisors, providing information and expertise on crop production, crop protection and natural resource management. This group of commercial, public and independent advisors play an important role in modern agriculture. Crop advisors provide advice and counsel producers in their decision making process.
This responsibility requires a good understanding of science, food safety, technology, economics and the environment. Crop advisors combine knowledge in these disciplines with their local experience to render sound recommendations.
---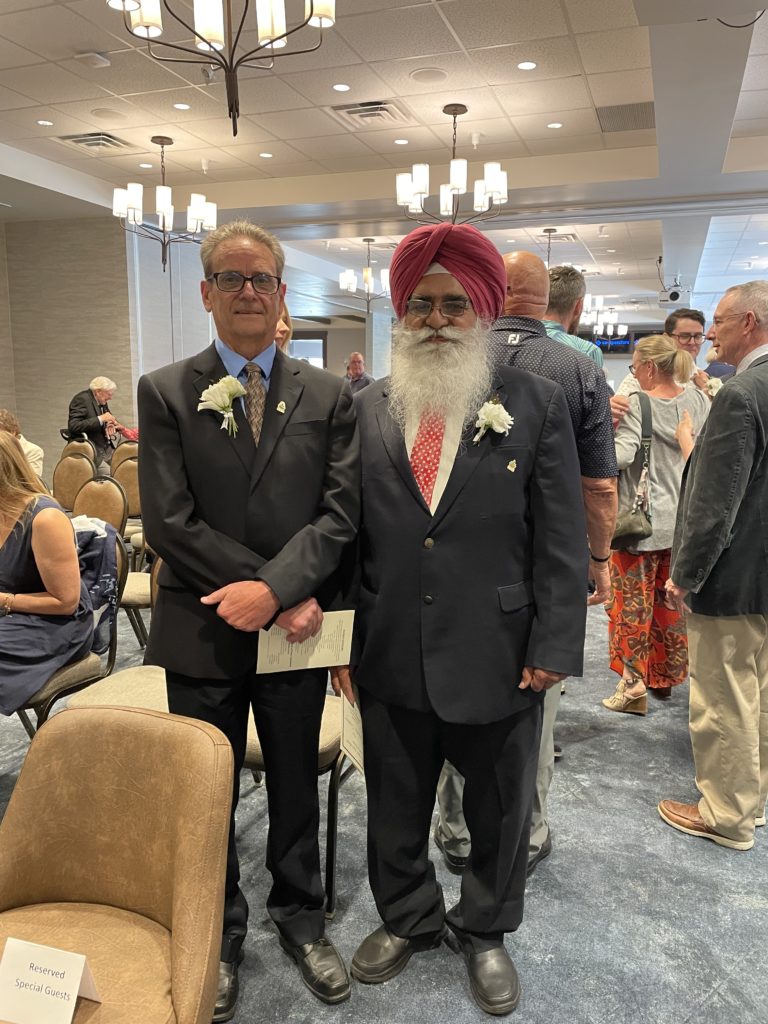 Two Ontario CCAs Inducted into Ontario Agricultural Hall of Fame!
On June 11, 2023 two more Ontario Certified Crop Advisors were inducted into the Ontario Agricultural Hall of Fame. Dale Cowan and Dr. Tarlok Singh Sahota join 254 other notable leaders who contributed to the growth and development of Ontario's agriculture and agri-food industry.  Dale was nominated by the Ontario Certified Crop Advisor Association. Tarlok was nominated by the Thunder Bay Federation of Agriculture.
To read their induction citations and view their gallery sketches, you can visit the Ontario Agricultural Hall of Fame website https://www.oahf.on.ca/inductees/ or view the gallery wall at 1 Stone Road West, Guelph (the OMAFRA building).
The first Ontario CCA to be inducted to the Hall of Fame was Patrick Lynch who was honoured in 2022. 
Congratulations Dale and Tarlok!
---
Thank you, Jeff Jacques
Thank you to Jeff Jacques for serving as the CCA Chair from 2021-2022. Thank you, Jeff, for your dedication to the association! We look forward to working with Aaron in the upcoming years!